Who Are We
Florida Brick Paving is one of the Premier Installation Companies that supplies and installs Brick and Specialty Pavers, Natural Stone and Retaining Walls in the State of Florida. We are a preferred installation company by manufacturers state-wide. We take pride in the attention to detail in order to ensure the quality of work installed. We purchase our materials from the leading manufacturers and suppliers to ensure you with the best quality materials available in the market at a competitive price.
Our team of experienced professionals will take personal care of your project from beginning to end. We have earned our reputation in the industry through our quality installations, commitment to customer's satisfaction and our integrity in the industry.
What we do ?
To find out more about what we do and more importantly what we can do for you.


Not Sure ?
Have a look and see some of our jobs. We think the finish speaks for itself. But don't take our word for it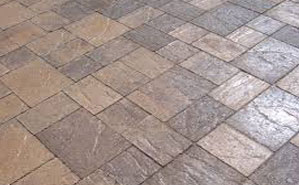 F B P's Mission
Is simply to exceed all of our customer's expectations throughout you project.
How do we do this ?
Wether you are a contractor or homeowner, we utilize our 20 plus years of experience of working in the construction industry to produce the perfect solution for you. Regardless of the size of the project from a small re-modeling project through to a full site of new builds. We will be there from design, architectural and engineering support, product selections to final installation.
Here at FBP we are constantly working with manufacturers and suppliers in search of new products and materials to offer our customers exciting new choices.

Why you should use pavers ?
I'm sure there are plenty of reasons to use pavers instead of other finishes. But here are our reasons :
Atractive:
::
Pavers are available in a variety of shapes, colors, patterns and layout design which simply can not be achieved with asphalt or poured concrete.
Low Maintenance:
::
Pavers require far less maintenance than other hardscape materials, the strength and durability eliminate costly concrete patching and asphalt re-surfacing while providing a long lasting dependable surface. Pavers are rated far less than 5% absorption, which is considerably lower than both asphalt and poured concrete. this adds in resistance to oil and other common destructive agents to the life and appearance of the paved surface.
Value:
::
Pavers, once installed provide decades of outdoor enjoyment and maintain their trademark durability, all while adding lasting value to your home.